MIDDLETON SCHOOL DISTRICT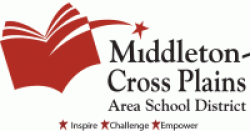 Middleton is proud of its quality school system and facilities. With the District's wide-ranging curriculum options, state-of-the-art technology, abundance of "after-school" programs and sports, Middleton's schools are a fantastic place to educate and nurture young people.
The Middleton-Cross Plains Area School District includes all or part of the municipalities of the City of Middleton, Village of Cross Plains, Town of Middleton, Town of Cross Plains, Town of Westport, City of Madison, Town of Springfield and the Town of Berry.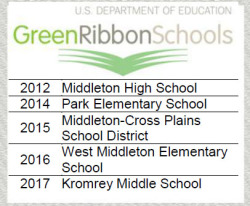 Elementary Schools
Elm Lawn
Park
Northside
Sauk Trails
Sunset Ridge
West Middleton
High Schools
Middleton High School
Clark Street Community School
Estimated District Population: 28,300
District enrollment: 7,437: (2018-19)
Elementary (K-4): 2,565
4K: 325
Middle(5-8):  2,280
High School (9-12; Includes Clark): 2,243
21st Century eSchool: 13
Employees (full and part-time): 1,098
Minority Enrollment: 29.60%
Students receiving free/reduced lunch: 17.1%
English Language Learners: 6.10%
Students with Disabilities:  10.70%