Middleton is a vibrant urban ring city on the west side of the capitol city of Madison and University of Wisconsin, Madison. It boasts a vibrant downtown, a thriving high-tech corridor, and historic landmarks. The University contributes to Wisconsin's young, educated, multi-tiered workforce. Middleton's proximity to the university in Madison makes for a great environment for new business start-ups, business expansion, and business relocation.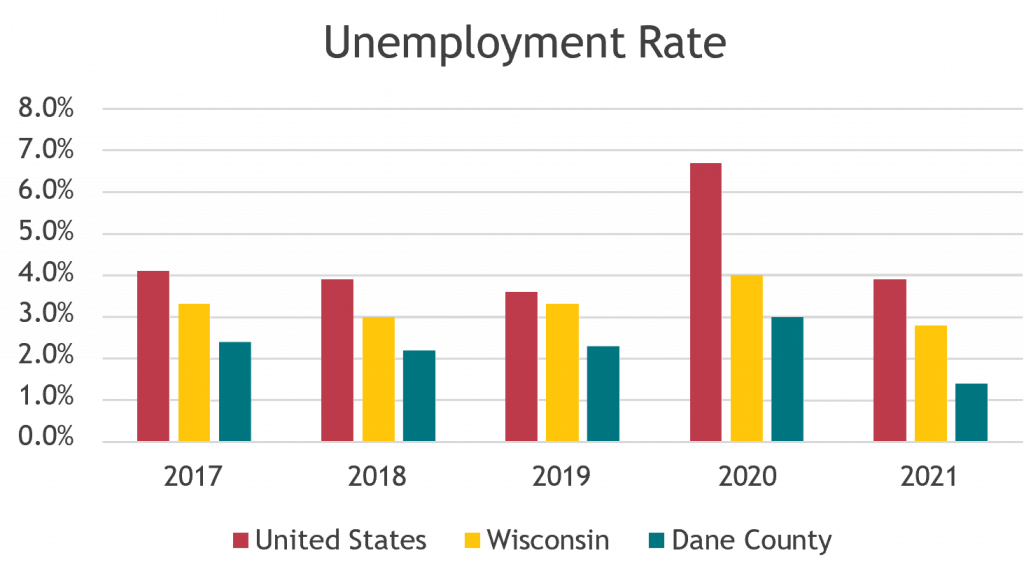 Dane County's unemployment rate was 1.4% in November 2021.
Dane County is consistently below the U.S. and Wisconsin Levels.
Source: U.S. Bureau of Labor Statistics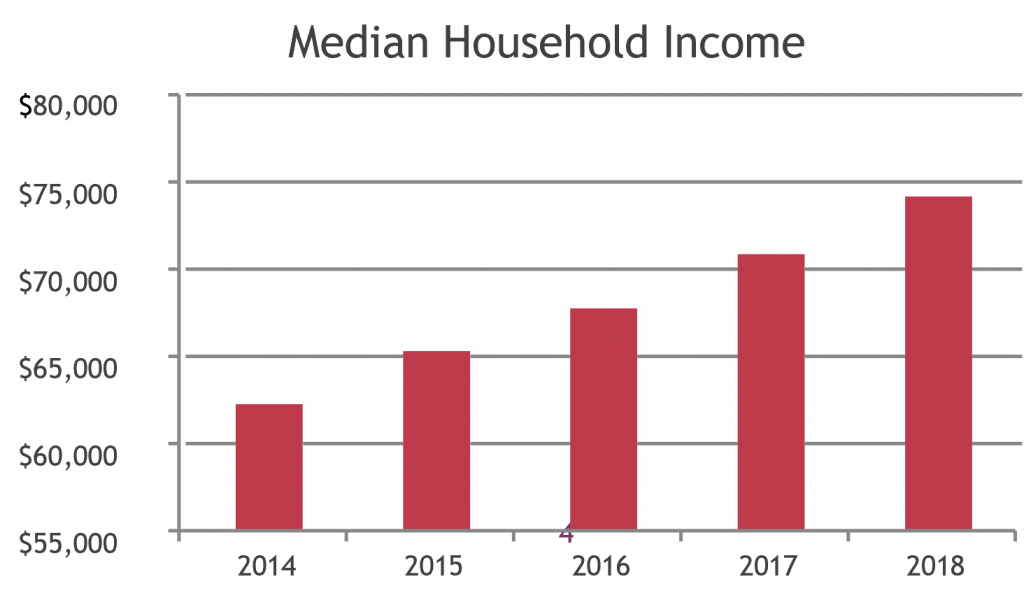 Middleton's 2019 median household income is $76,011, which is 120.9% of the U.S. median.
Source: U.S. Census Bureau, American Community Survey
Tax Base Growth & Diversity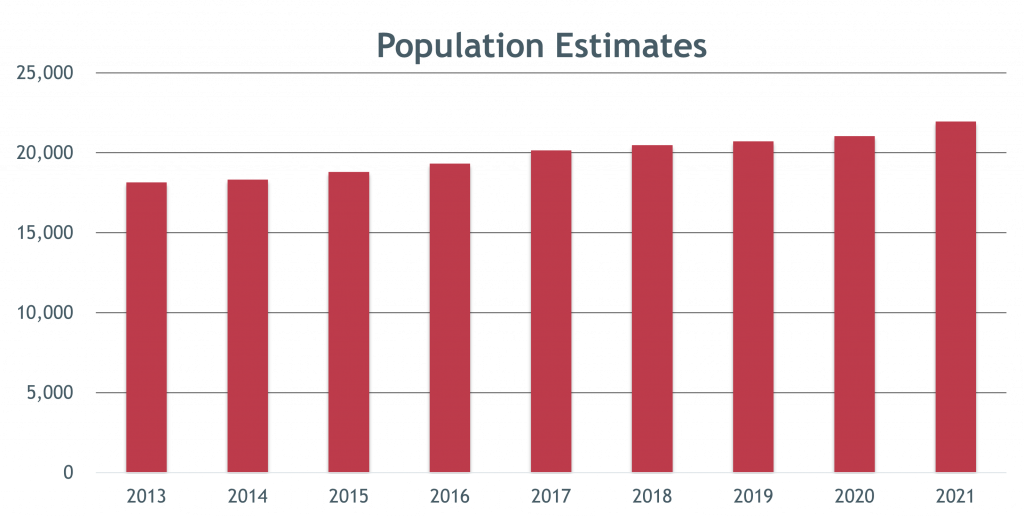 Middleton's population increased by 3,818 (21%) between 2013 and 2021.
Source: Wisconsin Demographic Service Center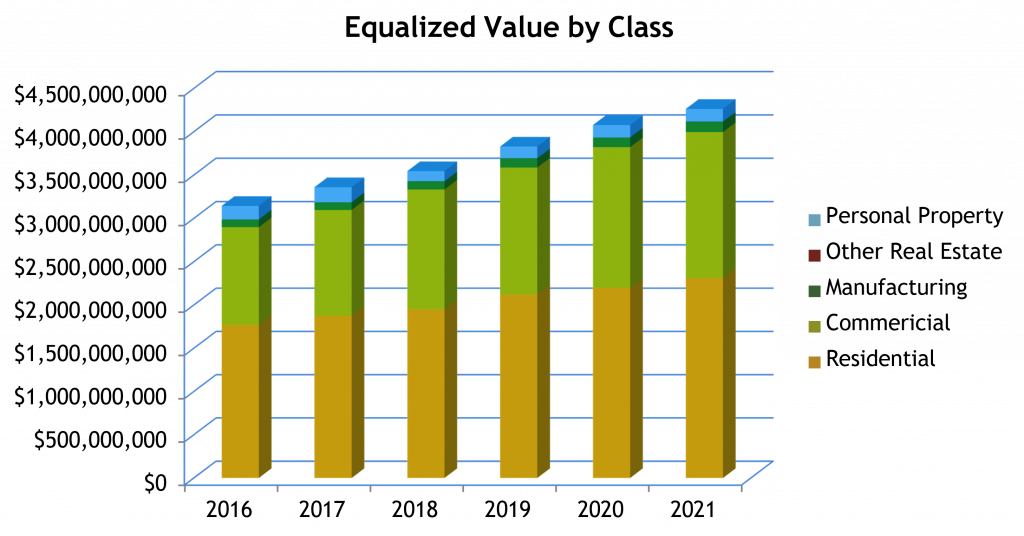 Average annual increase of 6.3% from 2016 through 2021.
Source: Wisconsin Department of Revenue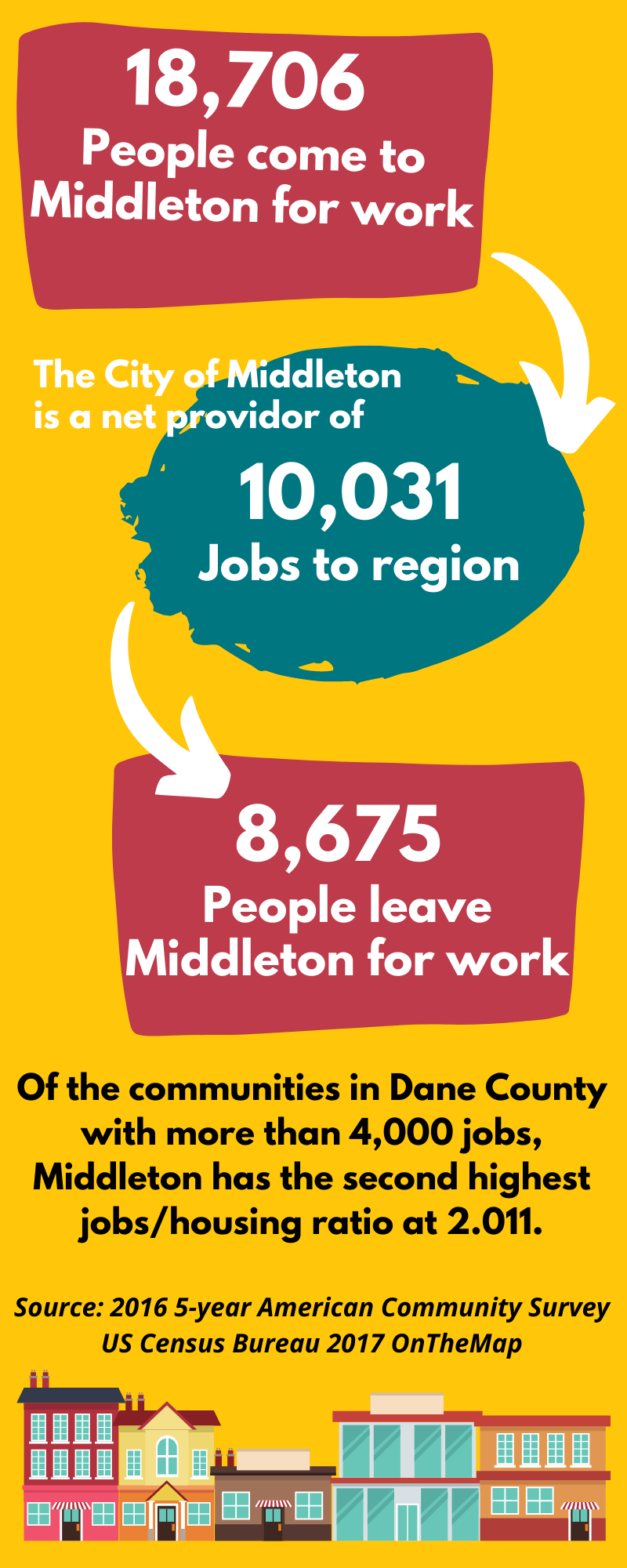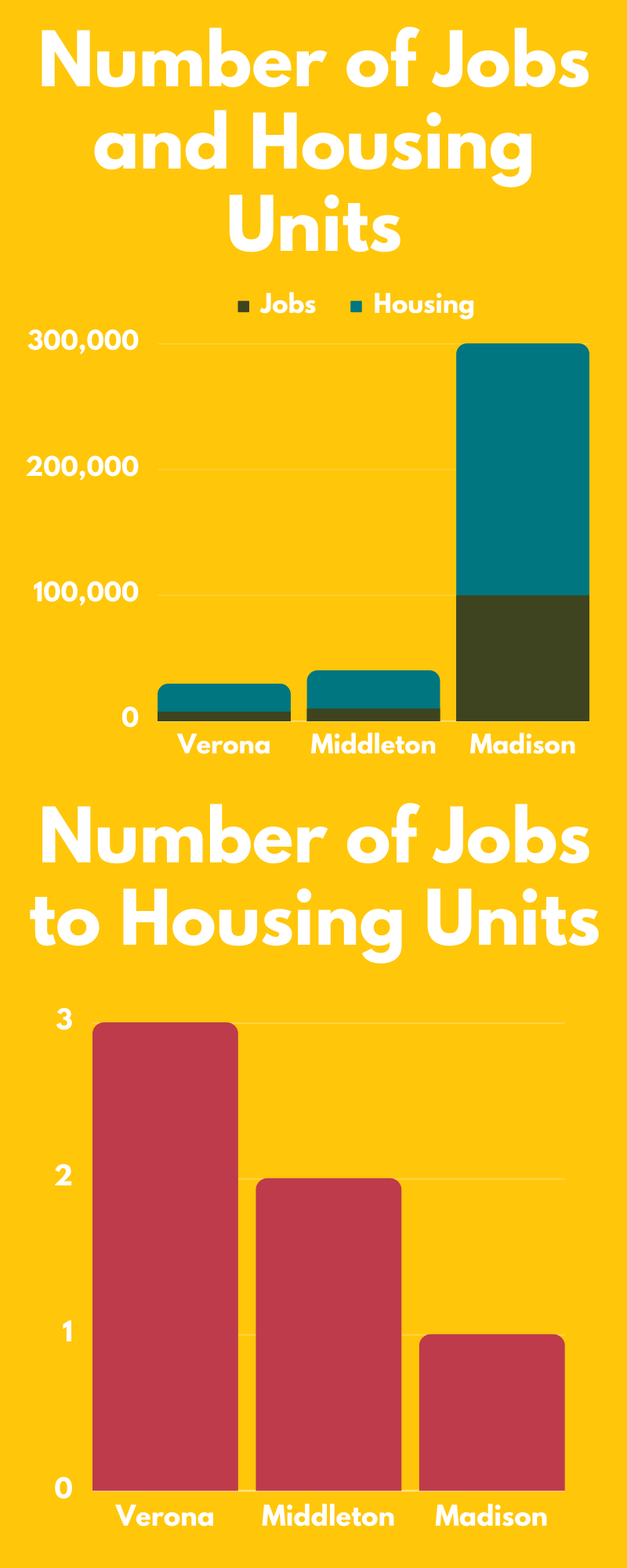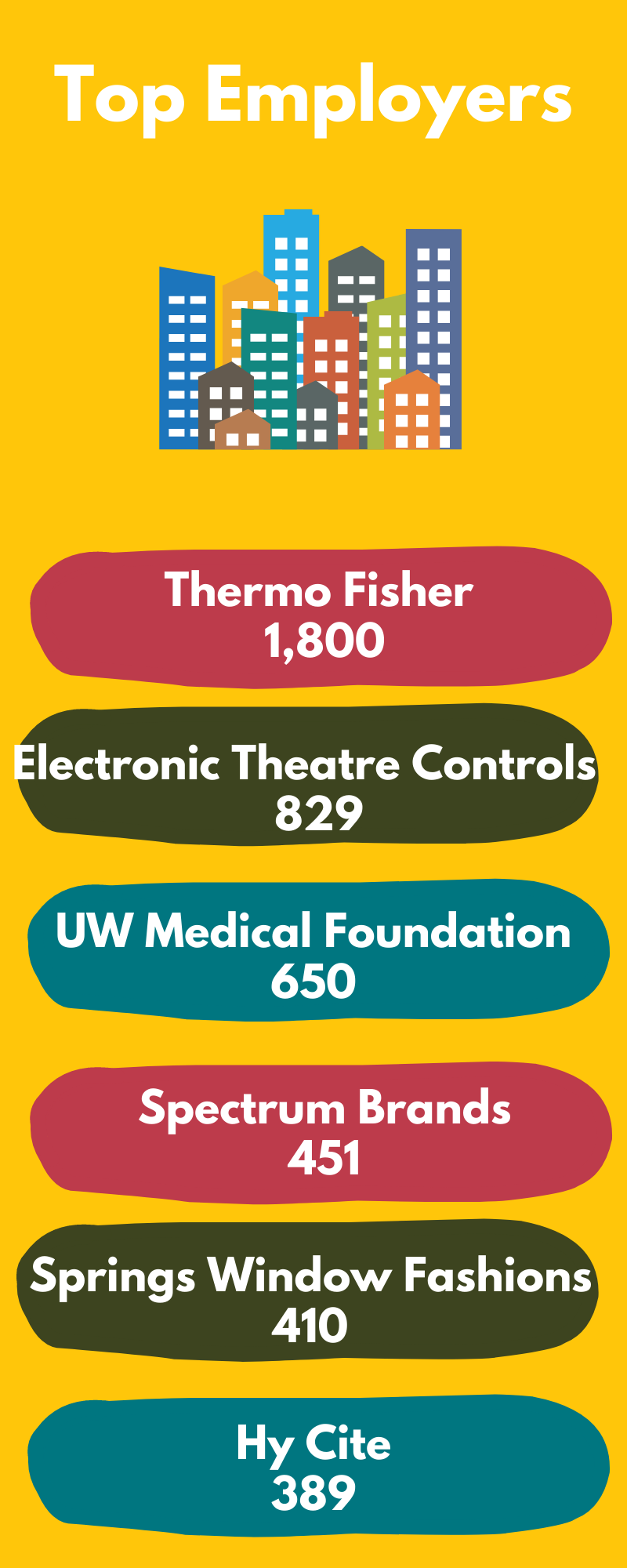 City of Middleton  -  7426 Hubbard Avenue  -  Middleton, Wisconsin 53562  -  608-821-8350  -  www.ci.middleton.wi.us