Middleton Chamber of Commerce Gift Certificates are a great way to ensure that your dollars are being spent locally.  They make great gifts for anyone on your list: Coaches, Teachers, Employees, Friends and Family!
Gift Certificates are still available during our COVID office closure. If you would like to purchase a gift certificate and schedule a time to pick it up at our office, please contact Lisa Quam at lisaquam@middletonchamber.com.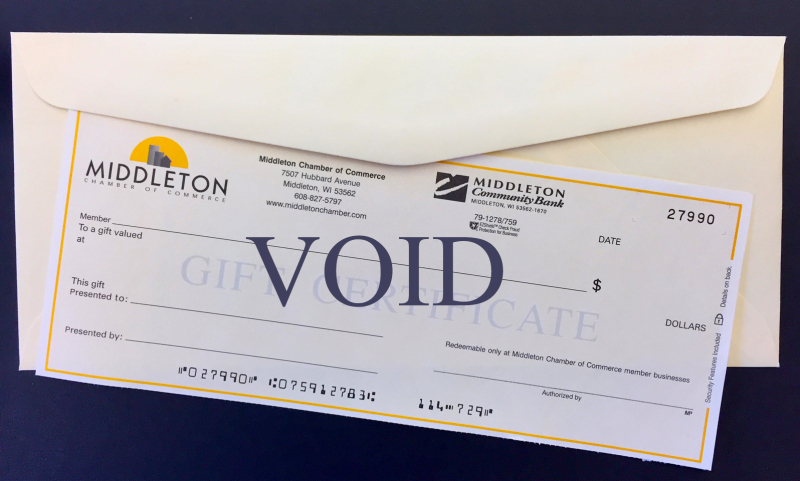 Certificates available in any amount (up to $50) and never expire
List of possible uses
Certificates available for purchase at 7427 Elmwood Avenue during normal business hours:
Monday-Thursday: 8:30am - 5:00pm
Friday: 8:30am - 4:00pm
*Call ahead to have your certificate order ready for you!  608-827-5797.