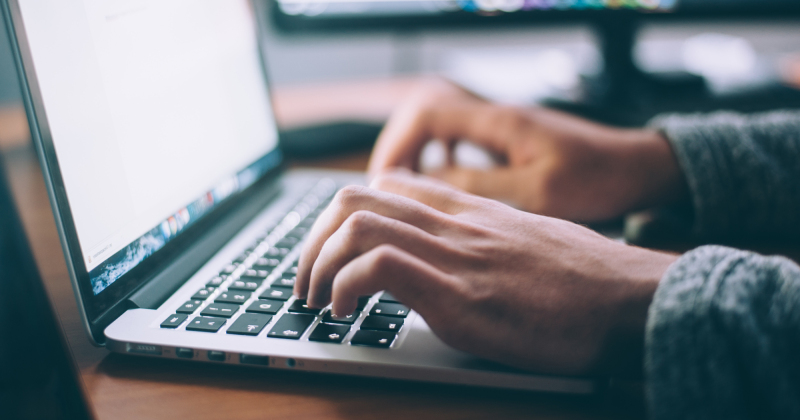 U.S. Chamber of Commerce
(www.uschamber.com)
The largest business organization representing the interests of more than 3 million businesses of all sizes, sectors, and regions.
Wisconsin Manufacturers and Commerce
(www.wmc.org)
The state's Chamber of Commerce and Wisconsin's leading business advocacy organization.
Dane County Economic Development Resource Guide
(www.dane-econdev.org)
Serves as a resource for job creators in a vibrant Dane County.
Madison Region Economic Partnership
(www.madisonregion.org)
Collaboration partnership to ensure resources are available to the people and organizations that do business here, helping the region continue our tradition of delivering first-rate products and services to the world.
Supply Chain Marketplace
(www.wisupplychainmarketplace.com)
The Wisconsin Supply Chain Marketplace directory provides companies with a convenient avenue to find Wisconsin suppliers in a simple to use system that delivers results and supplier solutions. Similarly, the Marketplace offers suppliers a dynamic platform to get their information out to a broader customer base.
Wisconsin Office of Business Development
(doa.wi.gov/Divisions/Office-of-Business-Development/OBD)
Works with business owners, trade associations, affiliated organizations and Chambers of Commerce to ensure business has a seat at the table, advocate for business interests within government and present rule change recommendations to appropriate agency or the Legislature. Work with Small Business Regulatory Review Board to reduce or remove burdens placed on businesses.
Open For Business
(www.inwisconsin.com)
The Wisconsin One Stop Business Portal is here to create an easy step-through process where businesses can find the requirements and tools they need to start a business in Wisconsin. Before you begin your registration process, you will want to make sure that you have done your homework and know what you want.
WisconsinEye
(www.wisconsineye.org)
The WisconsinEye Network is an extraordinary means of communicating every aspect of Wisconsin public life.  WisconsinEye is the technological gathering place where all can watch, listen, learn, and participate in our democratic society and our future: from home viewers who thirst to stay informed and in touch, to students and teachers in civics classrooms all across the state, to mobile viewers using the Internet to stay connected.
UW Madison Office of Corporate Relations
(www.ocr.wisc.edu)
A strategically positioned office within the Chancellor's Economic Development Team. Our mission is to help businesses of all sizes connect to the resources of UW–Madison. We help solve business challenges, create new products, and help to grow the economy
UW Madison - Onsite Safety & Health Consultation
(www.slh.wisc.edu/wiscon)
The Wisconsin State Laboratory of Hygiene's WisCon Program, as part of the University of Wisconsin-Madison and in conjunction with the U.S. Department of Labor, currently offers no cost, on-site consultation services to assist private sector Wisconsin employers in meeting their obligations and responsibilities under the federal Occupational Safety and Health Act.
SCORE Madison
(www.madison.score.org)
Dedicated to entrepreneur education and the formation, growth and success of the nation's small businesses, including nonprofits. SCORE is an SBA Affiliate. Our volunteers are experts in such areas as accounting, finance, marketing, retail, manufacturing, management and business plan advisory & strategy review. We provide free and confidential business advice tailored to the needs of your business.
City of Middleton Economic Development Guide
View the Guide
Wisconsin Development News
(www.wisconsindevelopment.com)
WI Development News serves as a resource for the most up-to-date economic and development news.
InBusiness Magazine
(www.ibmadison.com)
A business-to-business resource for the greater Madison area.
Middleton Business Watch Program
(www.middletonpd.com/busnwatch.htm)
A collaboration designed to enhance and improve the Middleton business community.
Madison Startups
(www.madisonstartups.com)
Madison area Startup and Technology news.
Wisconsin Safety Council
(www.wmc.org/programs/wisconsin-safety-council/)
The Wisconsin Safety Council works hard to provide you with the programs, services and information you need to successfully grow your business and improve your bottom line.
Wisconsin Small Business Development Center
(www.wisconsinsbdc.org/about)
The SBDC provides small business counseling and education to build great Wisconsin companies.
University of Wisconsin Continuing Studies
(www.continuingstudies.wisc.edu)
Adult Career and Special Student Services offers information about programs and services for nontraditional and University special students, as well as local adults considering a career change. Through individual appointments, assessments and career workshops, their staff can help you discover a path to a more meaningful and satisfying career.
The Lifelong Learner
(www.news.continuingstudies.wisc.edu)
A set of blogs and other information connecting you to personal enrichment, career transition and professional development.
Wisconsin Fast Forward
(www.wisconsinfastforward.com)
WI Fast Forward helps address the state's need for skilled workers.  Grants available to support employer-led worker training.
LinkedIn
(www.linkedin.com)
Utilize LinkedIn to grow your small business. With LinkedIn, the world's largest professional network, you can generate leads, produce sales, and hire top professionals to fuel your growth.
7 Ways to Grow Your Business with LinkedIn Resource Guide
Inspire Madison Region
(inspiremadisonregion.org)
Enroll your company today! Inform the future workforce about your company's needs and the types of careers you offer; positively affect the career-readiness of local students through experiential learning and online career-coaching experiences;  Proactively engage with the education community to address current and future workforce needs; Help keep your company's future workforce talent-pool in the Madison Region.
Job Center of Wisconsin
(jobcenterofwisconsin.com)
Employment resource for both job-seekers and employers.
Wisconsin Department of Workforce Development
(www.dwd.wisconsin.gov)
The DWD builds and strengthens Wisconsin's workforce by providing employment services, training and placement, among other things.  Apprenticeship Program.
Wisconsin Worknet
(www.worknet.wisconsin.gov/worknet)
Wisconsin workforce and labor market information system.  Job openings through the state.
Greater Madison Area Society for Human Resource Management
(www.gmashrm.org)
A membership organization for Human Resource professionals, providing information and education.
WisConnect
(www.internshipwisconsin.com)
Recruit interns on WisConnect to enhance your skilled talent pipeline. Create an employer profile, post internships, search for Wisconsin college students and find resources to build or expand internship programs.
Wisconsin Department of Financial Institutions
(www.wdfi.org)
WDFI provide financial regulations and education to ensure safe and secure financial institutions.
Dane County's Revolving Loan Fund (RLF) Programs
Funds Available: Economic Development Revolving Loan Fund or Commercial Revitalization Revolving Loan Fund
Wisconsin Economic Development Corporation
(www.wedc.org)
The mission of WEDC is "to elevate the Wisconsin economy to be the best in the world by providing a positive business climate, world-class support services, and economic development tools to accelerate business start-up, attraction, and growth."
Dane County Economic Development Resource Guide
(www.dane-econdev.org)
Serves as a resource for job creators in a vibrant Dane County.
Middleton Area Development Corporation
(www.madcwi.com)
The Middleton Area Development Corporation (MADC) promotes economic development through business growth in Middleton by offering business loans to qualified companies.