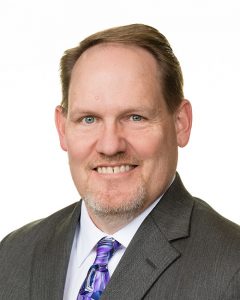 What do you benefit most from your Middleton Chamber membership?  The ability to network and collaborate with other employers is probably the best benefit. Our membership has provided me the opportunity to speak in front of folks at Get Moving Middleton, and it's always a real pleasure to answer employer questions and help them make the most of their health benefits.
What are the most challenging and rewarding aspects of your job and why?  The biggest reward I get from my job is seeing how what we do at The Alliance can help employers control their healthcare costs. Getting a handle on one of their biggest budget items allows them to use the monies saved to reinvest in their business and employees. Hearing from employees who we showed how to save thousands of dollars on an MRI is another great part of what I do. On the challenging side, I would say seeing employers wasting thousands and thousands of dollars by not educating their employees. If you provide employees with the knowledge and show them how to save themselves money, they will take advantage of those opportunities. I understand not all of them will in the beginning, but as the program matures more and more folks will seek out those savings.
Who do you look up to or admire in business the most and why?  My grandfather Orville Froh. He came from humble beginnings and through hard work and perseverance he was able to build a couple of successful businesses. After selling those he and his wife, Isabelle, bought a small set of fishing cabins on the Mississippi River and ran those for many years. He exemplified the phrase, "There is no substitute for hard work."
What has been the high point of your career so far?  This is easy, joining The Alliance. I spent the bulk of my career with CUNA Mutual and embraced the cooperative philosophy. One of great things about the credit union movement is how they work together. There was a sharing of best practices, and the leaders of individual credit union would meet to discuss how to make them all successful. I have found the same thing at The Alliance. We are able to connect employers who have questions on a specific topic with others who have solved for a similar issue. Knowing that there is always a willingness to share ideas and help others succeed by the employers who work with The Alliance make it easy to come to work every day.
Thinking back on your career, what advice would you give your 21-year-old self?  Read more. Not just industry related materials.  Find information on any topic you have any interest in. You never know what that learning will spark within you and where that could lead.
What would you say are the best things about living and working in Dane County?  The wide variety of things to do. There really is something for everyone. Whether you enjoy being outdoors, politics, sports, or live music. We have many of the great things about bigger cities without all the traffic!
Do you have any secret talents or abilities that people would be surprised to discover?  I love to grill, and our grill never gets put away. Whether it's steaks, seafood, or burgers and brats, I would rather throw it on a grill than prepare it any other way. One of my favorites is salmon prepared on a cedar plank.
What are your guilty pleasures? (Please elaborate. For instance, do you have a fun anecdote about a time when you indulged in one of these?)  Watching hockey. It doesn't matter if it is the pros or a team of 8-year-olds. I coached for years and truly miss teaching the game to kids. When I was at a former employer, I always scheduled my trip to Minnesota so that I had an overnight when I knew that I could catch a couple of high school games in a night.