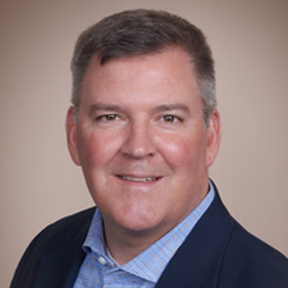 What do you enjoy the most about your industry? Every company is unique and requires a customized approach to setting up their banking services.  We are a resource for our clients.  I enjoy bringing my network of professionals which I have developed over 22 years in market to fulfill our client's needs.   We work with all types of businesses which keeps it very interesting.
How do you define success? The Bank has a good reputation and I in turn have a good reputation as a good banker.
Who inspires you?  My wife who is the smartest and kindest person I know.
What challenges do you face and how do you overcome them? Doing Business Development during Covid.  Good competition with many solid Banks in the market.  Reach out to business network, practice good communication, and be accessible 24/7.
What advice would you give a young professional starting out today?   When you hit send on an email the job is not done.  Call or communicate in person to make sure message is not misinterpreted.
In what ways has your chamber membership benefitted your business?  Educates and connects Capitol Bank to the Middleton Community.
What is something you cannot live without?  Family and Friends
What's something about you that most people may not know (favorite band, favorite food, childhood memory, etc.)?   Best Concert is the Rolling Stones.