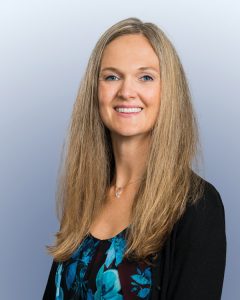 What do you enjoy the most about your industry? The constant change and challenge leave no time to be bored and create an environment of continuous learning. In the accounting industry, specifically the tax side, we have seen so much change in the last four years, and Congress continues to introduce more legislation that could add further changes. Our clients need us now more than ever to be their trusted advisors and guide them through these changes. At SVA, we have a wide breadth of specialties and services areas that no matter what issues our clients are facing, we can help.
How do you define success? Happiness. I took a mindfulness class and was introduced to the thought that many people expect to be happy once they are successful. However, is it the other way around? If you are happy, you are successful! There are many quotes on this topic, but the one I like most is by Albert Schweitzer, "Success is not the key to happiness. Happiness is the key to success. If you love what you are doing, you will be successful."
Who inspires you? Many people inspire me. My dad for his dedication to always doing the right thing. He was never in business for the money, but fun, and he always did right by his customers. He probably could have made more money over the years, but I think his integrity in business is more admirable. My children for their relentless attitudes and positive outlook no matter what, and my mentors, past and present. I am always thinking back to how they showed leadership and I incorporate what I enjoyed about them into my leadership style.
What challenges do you face, and how do you overcome them? Over the last 18 months, I think we can all agree that the pandemic has created challenges. I have three kids – 11, 8, and 5. Last year our kids learned primarily remotely. When you are faced with challenges or are overwhelmed by a project, some great advice is to determine the "1st next step". This breaks the task into something more manageable, and you can feel like you are making progress. Eventually, you either finish the task or figure out the best plan forward.
What advice would you give a young professional starting today? Be curious. When you graduate from school, you expect to be prepared for joining the workforce. However, so much of what you need to learn is "on the job". Put your ego aside and ask as many questions as you can. It will help you learn more about the company, your colleagues, and your role. Being curious can also expose you to more business areas than you otherwise would have had the opportunity to learn about.
In what ways has your chamber membership benefitted your business? The Middleton Chamber has been an excellent resource for connecting with other business leaders in our area. So much of business is about relationships, and the Chamber offers many ways to get involved and connect with people. I have been fortunate to be involved, as a committee member, in the Sip. Sample. Socialize event. It has been a wonderful experience to work with other Chamber members and the Chamber staff. They are a fantastic group. I would recommend getting involved.
What is something you cannot live without? Music. I love listening to music on the radio or live and dancing with my kids. It is a universal language that brings people together. My favorite activity is to attend "music in the park" events and get a picnic dinner…and maybe some wine!
What's something about you that most people may not know (favorite band, favorite food, childhood memory, etc.)? I lived on a farm for one year in Watertown, WI. It was a family farm, and part of the farm was an apple orchard with over 2,000 trees and over 50 varieties of apples. Who knew there were so many?! I wasn't working outside the home at the time, we had just had our first child, and while living there I learned so much about what it takes to grow apples. I was amazed at how much time year-round it takes to grow apples, from pruning, spraying, thinning, picking, selling. It was a wonderful experience.