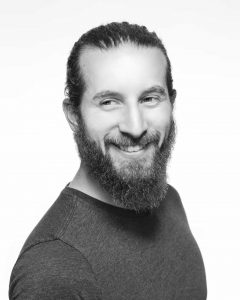 What do you enjoy the most about your industry?  Collaborating with great clients to create unique marketing materials that bring the heart of their company to the heart of their customers.  Especially in the world of architecture, creating beautiful images and videos of a space many people will not get to see in-person is so rewarding. I help translate the vision of architects and the craftsmanship of builders to an audience that might not otherwise get to appreciate their unique talents.
How do you define success?  Success is a wide spanning thing that shifts for each individual. For me, success is defining goals for my life and then accomplishing those goals. Seeing hard work  and persistence pay off in that way builds self-confidence and gives me the urge to wade into more challenging and uncertain waters.
Who inspires you?  I'm inspired by business leaders and creators worldwide. Certainly, by a few talented photographers like Ema Peter, Art Sanchez, and Peter Molick whose architectural photo work resonates with and inspires my own work.
What challenges do you face and how do you overcome them?  As a creative person shifting attention to business development and sales, it's been an exciting challenge to learn and better myself in these ways. Having great mentors has brought me a lot and I'm grateful for those who have helped me through this journey.
What advice would you give a young professional starting out today?  Follow your gut, invest in yourself, explore the many things you're passionate about and follow the one that pulls on you the hardest. And, above all else, remember that we are meant to learn everyday of our lives, so stay humble and soak in the knowledge of others.
In what ways has your chamber membership benefitted your business?  It has helped to expand my network even further. The members who I've been fortunate to meet have been so  welcoming. It shows, what seems to be, the main characteristic of the chamber itself.
What is something you cannot live without? Well first, my family, since it would be hard to fathom what life would be like without them. Next would be my camera, as it feels like an extension of my existence and how I share my mind and my vision to the world.
What's something about you that most people may not know (favorite band, favorite food, childhood memory, etc.)?  Many people may not know that I'm also a musician, a bassist, and play in multiple Madisonbased bands. I've toured many portions of the US and have lived on the road for weeks at a time with my bandmates. It's been some of the most fun and exciting times of my life.