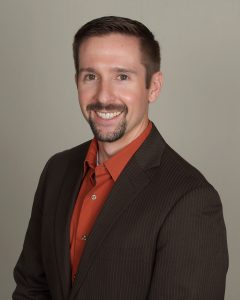 What do you enjoy the most about your industry?  Two main things. The first is variety. I serve a number of clients across multiple industries, of differing sizes and complexities. That type of variety is very stimulating mentally and I love the dynamic nature that is inherent within public accounting and consulting. Second, it's about people – both our clients and our team. I get to meet, build relationships with, serve, and coach a lot of great people. Helping them achieve their business, personal financial, or professional goals is challenging, but extremely rewarding.
How do you define success?  This is very simple, it's about creating opportunities for my clients and my team. I know if I do one well, the other falls into place.
Who inspires you? In a lot of ways, our clients inspire me. Many of them have incredible stories of business startups, taking calculated risks, failures, and struggling through adversity to become successful. Having struggled through those days, many of my clients are now passionate about giving back and helping others do the same.
What challenges do you face and how do you overcome them? The pace of change within the tax world is easily our biggest challenge. Tax law is ever changing and never simplifying. Serving folks well, while helping them to understand what we're doing and why, can be extremely challenging. This is especially true when the rules are constantly changing and becoming more complex.
What advice would you give a young professional starting out today? Three quick things: First, get your CPA exams done early! Second, look at everything you do and see an opportunity to grow and improve. Third, never lose sight that, in everything we do, it's about people.
In what ways has your chamber membership benefitted your business? The networking is great, especially when I was first starting. It allowed me to connect with other professionals, but especially other young professionals who I could grow with.
What is something you cannot live without?  My family.
What's something about you that most people may not know (favorite band, favorite food, childhood memory, etc.)?  I'm basically a peanut butter addict. It has to be crunchy, if you like creamy – you're wrong and I'm not sorry.