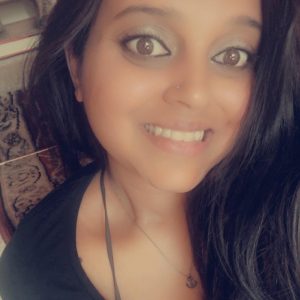 What do you enjoy the most about your industry?  I enjoy being able to learn something new every day.  Each resident is different and brings with them a different story.  Learning their life now-then and through their experiences teaches me the importance of growth.
How do you define success?  Success isn't something that is measured in accomplishments but rather in the number of differences you make in someone's life.
Who inspires you?  My grandpa.  My grandpa was diagnosed with Leuy Body Dementia.  This is what ignited the fire so to speak in terms of wanting to understand alzheimer's, work with the elderly, and redefine the things that I questioned once his diagnoses was made. I am inspired by his constant push through the struggle once he arrived here in America, and his giving heart.
What challenges do you face and how do you overcome them?  COVID has impacted many of us and how I approach every day is to brighten and enlighten the lives of the people I work with.
What advice would you give a young professional starting out today?  Keep going.  Some days are harder than others but those days are where you need to be tough and get through the biggest obstacle.  Our residents rely on us, our families need our support and in order to encourage them, motivate and enliven their mood, we need to make sure we are positive every single day.
In what ways has your chamber membership benefitted your business?  Having the connection to the local businesses and professionals has helped develop a stronger  business plan to expand our horizons and further our links to events, and opportunities for growth.
What is something you cannot live without?  I absolutely cannot live without the concept of helping people.  I am always helping people because I want to make a difference in their life.
What's something about you that most people may not know (favorite band, favorite food, childhood memory, etc.)? I was on the cover of three American Girl Doll books. 😊