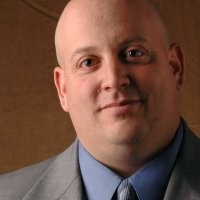 What do you enjoy the most about your industry? I've been working as an environmental consultant since the early 1990s.  When I started, the "environmental" aspect of real estate transactions was looked upon as potential "deal-killers".  I've worked very hard to change that mindset and have loved being able to turn the perception from being a liability to, potentially, being an asset.  Interactions with individuals within my industry and learning about all the variables, ever-changing variables, associated with real estate development have been the most rewarding aspects of my job.  Seeing changes happen in real time and having contributed to positive outcomes for communities is extremely satisfying.
How do you define success? Success to me is not defined by material items.  Success is about character and integrity.  I gauge my "success" on whether or not other people have positive experiences and are satisfied with their experience with me.  To me, a successful person may not be wealthy or always "winning", rather they are well-liked and have a reputation of being fair-minded and kind.  To me a successful person will be remembered for being honest, fair, kind, and loving.
Who inspires you? My Dad inspired me to be the person I am.  He was one of the kindest men I've ever met with a heart of gold.  Would give you the shirt off his back if you asked, even if it was his only shirt.  I have a few kids who also inspire me to pass on those same traits and to do the right thing no matter the costs.
What challenges do you face and how do you overcome them? Managing work expectations and people are challenges.  To overcome them I tend to break the challenge into smaller pieces and attack each piece until all of them have been satisfied.
What advice would you give a young professional starting out today? Start developing relationships with people in all areas of your life.  Listen AND hear what people are saying.  And don't be afraid to meet people in "networking" situations – most of the people you meet will have the same reservations you have about "networking" and finding a simple, common ground will make everyone more comfortable.  And the overwhelming majority of people are truly a pleasure to be around and spend time with.  You never know where your next project, referral, job, etc. will come from so be open to meeting people and really trying to make connections on a more personal level with them.
In what ways has your chamber membership benefitted your business? We've been able to meet some really wonderful members of the community by being a member.  The opportunities for meeting those people are provided by the chamber in very comfortable settings with amazing people assisting in the process.
What is something you cannot live without? My hoodies.  I am "folically-challenged" so having an instant hood to keep warm with in the wonderful Wisconsin climate is a key to my survival.
What's something about you that most people may not know (favorite band, favorite food, childhood memory, etc.)? I grew up in Pittsburgh, PA and am a Steelers fan (although I do root for the Packers since they are in a different conference).  I've had both hips replaced due to bad genes and many years of playing soccer having destroyed my originals.