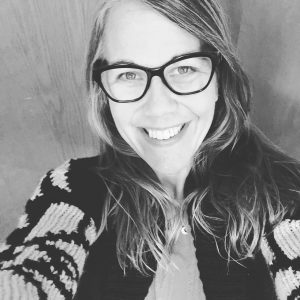 What do you enjoy the most about your industry?  I love that I get to talk to people in our community about envisioning the world that they want to see, sharing with them my own ideas, and then finding ways we can together make change.
How do you define success?  Success is achieved when you ask a lot of questions and try something new to address what you've learned in a process.  Unfortunately, it's easy to gloss over the good that happens when you have this mindset, so it's important to take a minute, step back and claim the joy that comes from something that worked!
Who inspires you?  I'm inspired by people who take big risks and never start with no.  I have a close group of friends who are courageous both in their professional and personal lives and they also are the perfect people to fall back on when things don't go the way I'd hoped.  They are non-judgmental and offer insightful and needed feedback, all with love.
What challenges do you face and how do you overcome them?  This is such a huge question!  Last time someone asked me to explain my thoughts on a challenge, a page later they may have regretted asking.  I'll stick to an easy one – balancing an active family and work that is very community facing is difficult.  I don't know that I overcome it, but I'm grateful to enjoy all aspects of my life so the struggle is worth it.
What advice would you give a young professional starting out today?  When you go to a networking event and aren't sure where to start, look for someone else who is on their own.  They'll be so grateful to you for reaching out and you'll create meaningful connections!
In what ways has your chamber membership benefitted your business?  The chamber is filled with caring community members who want to create a successful and strong community.  I have yet to meet a chamber member who wasn't genuinely interested in getting to know me or the work of Middleton Outreach Ministry.  I have made so many connections and continue to learn about our community through the chamber.  It's a tremendous resource!
What is something you cannot live without?  My kids and husband are at the top - and we love our "zoo" (our 11 year old house rabbit and not-yet-1 mutt puppy).  A close second is a good medium-roasted cup of coffee in a gorgeous, well-proportioned mug.  (Some may say I'm obsessive about the specs on said mug, but the experience matters to me!)
What's something about you that most people may not know (favorite band, favorite food, childhood memory, etc.)?   I dream of living for a year in New York City.