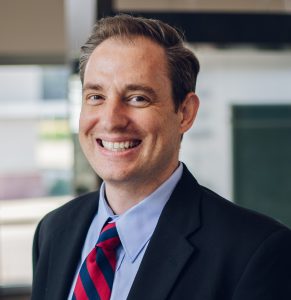 What do you enjoy the most about your industry? I love the people! Each day, and each case offers something new, sometimes challenging, sometimes not, but I always feel like we've made a considerable difference in a person's life and day.
When we think about vision and health, there are so many different aspects, demands and needs to evaluate.  I really enjoying getting to know each person, how they need things to work, what challenges they face, so that we can help to improve their day-to-day outcomes.
How do you define success? I would define success as the balance and satisfaction of my own life.  Each person is different, and will have different goals. My goals are to take care of my family (my home family and work family). Act and work in a way that I can be proud of what I'm doing, challenging myself and making the places and people around me better, reaching to make myself better.  Working to raise awareness for our charity of choice, Optometry Giving Sight, simply spending time with my children, or treating and caring for the next person that walks through our door.  I enjoy what I do, and have a feeling everyday that we make a difference.  That is success for me.
Who inspires you? My family.  I have two amazing kids that are busy learning so much, taking in everything as a new and amazing experience.  There are so many challenges that they face, and we face together. My wife does a great job, and the hardest job of spending almost every moment with the kiddos (especially lately).  Again, so many challenges, but our family's growth, and adapting to changes in different ways is inspiring.
What challenges do you face and how do you overcome them? I believe that the best approach to overcoming a challenge is a proper and thorough evaluation to start.  We obviously will have our experience and background information that lead us to overcoming them, but taking the time to start fresh, listen, and evaluate allows for a more appropriate and thorough answer.  We can diffuse more obstacles, contradictions from the start by simply processing all the information we can get. Also, meeting the challenge without trepidation knowing a decision has to be made helps to more quickly find comfort with proceeding.
What advice would you give a young professional starting out today? Dive in. There are so many different angles, challenges to practicing, business, life in general. The best way I've found to learn, and try to better myself and my business is to commit to experiencing each encounter as best you can.  Be present, regardless of how routine things may seem at times.
In what ways has your chamber membership benefitted your business? The Chamber has a wonderful way of keeping businesses in the loop, what's going on in your community.  What businesses are starting out, how to improve different aspects of your business.  Opportunities to connect with others who have similar and parallel goals to your own.  Whether on the periphery or in the meetings, they've been an excellent resource.
What is something you cannot live without? The pandemic has changed the way we stay in touch with others, our family, our friends and co-workers.  That closeness, comfort of basic conversations and catching up with people is something that has become more obviously needed. I remember coming out of quarantine to start up the practice and business again. I wanted to stop each and every person I saw walking their dog to make sure they were ok, see how their family is doing.  It became all the more important to me.
What's something about you that most people may not know (favorite band, favorite food, childhood memory, etc.)?  I love BBQ and food.  The process from beginning to end of marinating, preparing the food, slowly smoking things over hours throughout a day, and the satisfying feeling of everything coming together.  Those little details coming together in different ways, the patience and comfort of it makes me smile every time.