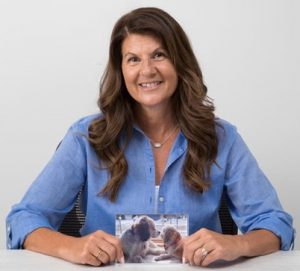 What do you enjoy the most about your industry? Getting to know so many great business owners and helping them succeed.
How do you define success?  Success = Happiness
Who inspires you? My husband - he is the kindest person I have ever met, works hard, and stays calm under fire.
What challenges do you face and how do you overcome them? The uncertainty of the pandemic has affected everyone, including me, my family, my colleagues at KMA and our clients. I am an optimist and a cheerleader for all, and people need that right now. The challenge is to stay positive but to also be realistic in providing financial advice during these challenging times.
What advice would you give a young professional starting out today?  Work hard, find mentors that you can trust, be patient and *pay your dues,* persevere, and be grateful for the opportunities that come your way. As a young CPA working for a large international accounting firm, I spent hours at the copy machine while thinking to myself that I had a college degree and had worked so hard to pass the CPA exam, and I here I was making copies of computer reports. I had a great mentor in the firm who reminded me that every partner there started that way.
In what ways has your chamber membership benefitted your business?  The chamber membership is really beneficial to our business as the outings and events (pre-COVID) allow us to interact with different members and not only learn more about them and their business, but also how we all fit into the patchwork of the area.
What is something you cannot live without?  My husband, two sons and three dogs, but if you are talking about something more practical, it's definitely lip balm!
What's something about you that most people may not know (favorite band, favorite food, childhood memory, etc.)? That I sing like a rock star when I am mowing the lawn with my ear buds in.