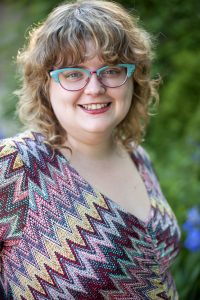 What do you enjoy the most about your industry?  The thing that I find most rewarding about working in digital marketing is helping our clients get stronger at what they do so that they can better fulfill their mission. Clients look to us to give them an informed, third-party perspective on their social media and digital marketing programs. We enjoy keeping up on trends on their behalf, but are most passionate about helping them overcome the roadblocks that exist in nearly every business, which get in the way of them successfully implementing a strategy and reaching their business goals.
How do you define success?  To me, it looks like a ripple effect. If we do our job well, our clients will be able to increase their revenue and their impact in their communities and in the lives of their customers.
Who inspires you?  Growing up, my Mom and Dad really inspired me. Both were dedicated to public service. My Dad worked in procurement, in a job that took him around the country and the world sourcing parts for airplane engines. Whether he was flying to Detroit to source pistons (and see some hockey), to Kentucky to oversee work at a foundry, or heading abroad to Italy, Poland, Romania and Mexico, his work always seemed like an adventure. But he also invested time in our local community, serving as President of our district's School Board.
What challenges do you face and how do you overcome them?  I have had to take a few weeks off of work this month to recover from COVID; but I knew that I could rely on my team to cover for me while I was out. We have very intentionally built SOPs and redundancy into our team as a way of promoting good life-work balance so that we can care for our health and our families, and pursue the creative interests that also fuel our creative work for clients.
What advice would you give a young professional starting out today?  My advice is to gain as much hands-on experience as possible and to read as much as possible. When I was starting out I volunteered, freelanced, and interned even after school was over. Every Monday, I took home my boss's copy of Crain's Chicago Business to flag items of note for her and learn as much as I could, too.
In what ways has your chamber membership benefitted your business?  I love getting opportunities to network with and partner with other local business owners. As a Middleton resident, being a member of the chamber has also helped me feel more connected to my community.
What is something you cannot live without?  Craft supplies! I'm a big fan of Revel's craft kits (grapewater sells some of them); Michael's; and classes at Hammer & Stain, Board and Brush. Having projects to work on this past year has kept me on even keel, creates a nice balance with the time I spent in the digital realm, and it was fun to make Christmas presents for my friends and family.
What's something about you that most people may not know (favorite band, favorite food, childhood memory, etc.)?  I love ballroom dancing. My husband and I had to reschedule our wedding reception until we could all gather safely again but we were working on our Argentine tango for our first dance.