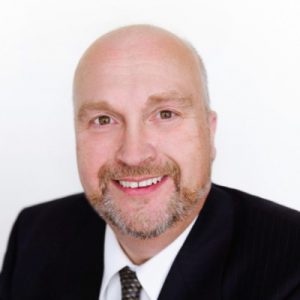 What do you enjoy the most about your industry?  The Clients/customers partnerships/relationships, and of course the hard working management staff and employees I am blessed to have working for me. Working with customers and potential customers to meet their janitorial and disinfecting needs. Also working with our staff to ensure they have the proper training, supplies and support to do their jobs well. Our strength is in our dedicated cleaners!
How do you define success?  Success in our industry is defined by the proper training of our staff and also the ability to consult with our customers and potential customers on what exactly it is that they need from a quality cleaning\disinfecting company.
Who inspires you?  Our staff does. They are the ones that are putting their effort and talents to work every day to keep people safe and buildings well cared for.
What challenges do you face and how do you overcome them?  Currently the challenges are staying on top of disinfecting our sites. Now we are needing to make sure our staff is properly trained to do so. This takes more hands on training .
What advice would you give a young professional starting out today?  Know your talents and use them to better yourself and the requirements needed for the company that you work for. Fresh new ideas are valued!
In what ways has your chamber membership benefited your business?  Our chamber membership is of great value to us as we continue to support our community and also to be of assistance to other members for using our company to clean and disinfect their sites and always offers great networking opportunities. I have developed many great and long term business partnerships and friends.
What is something you cannot live without?  Human interaction and changes of scenery. Not To mention Hubbard Street Diners pies and Village Green cheeseburgers and fries. among many other GREAT places in Middleton!
What's something about you that most people may not know (favorite band, favorite food, childhood memory, etc.)  Probably that I have been in the janitorial business for over 30-years already, starting very early on in Freshman year in college. I am honored and humbled to have done that in only working for 3 cleaning contractors. Happy to be able to say that MidAmerican is by far the best ever, and will be my career and home until/if I ever get to retire. Also humbled and proud that I have a good handful of staff that have been with me on this journey for the whole 30-years, no matter where I landed. And, I'm terrified of flying and plan to never step on a plane again 🙂