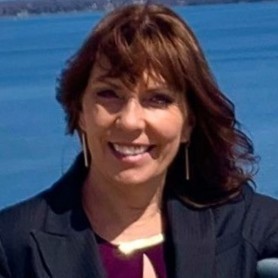 What do you enjoy the most about your industry?  I like that there is so much to know, I like that it's ever-changing and constantly challenging.
How do you define success?  When the return on investment doubles, we have achieved success. Also, when the compliments come in, that's success. I love hearing compliments about our team members.
Who inspires you?  The team at Shelley's Social Media inspires me, because they keep me grounded, engaged, and energized.
What challenges do you face and how do you overcome them?  I'm a helpful person, and that plagues me. I do too much. I should remember that I am getting paid to work and not just help others all of the time, because I love helping others. So, I overcome that by setting strict and stringent limits. I have friends who become clients sign contracts. It helps me set boundaries and expectations.
What advice would you give a young professional starting out today?  Start early, keep at it, work hard, and don't give up. Those four things will make you a success.
In what ways has your chamber membership benefited your business?  At this time, the biggest benefit from my chamber membership has been meeting people that I would not have been able to meet otherwise. There are networking events and I meet a lot of people.
What is something you cannot live without?  My low acid coffee is something that I cannot live without. The rich flavor is so delectable. I love it.
What's something about you that most people may not know? (favorite band, favorite food, childhood memory, etc.)  Most people would not know that I used to work in construction. I had an entire career that was different before my career in computers and social media. I was a union carpenter at Monona Terrace.