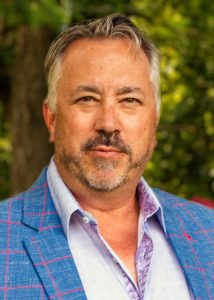 What do you enjoy the most about your industry?  The ability to impact clients in so many different, and not always obvious ways.
How do you define success?  To go to sleep at night knowing I have worked hard on behalf of my clients and having their acknowledgment that the work we are doing is having a meaningful impact on them and their families.
Who inspires you?  All kinds of people. Great thinkers who see a problem and find a solution that was not obvious to others. My children and their abundant optimism during challenging times. Leaders who see beyond the myopic views that most people get caught up in.  Visionary's who find a new and better path.
What challenges do you face and how do you overcome them? Self-imposed limitations. Seeking encouragement and motivation from others. Creating benchmarks that help push me in the right direction.
What advice would you give a young professional starting out today?  The road less taken is not the easy one. Success in this enterprise will be based on how much we are willing to work and overcome. It isn't and shouldn't always be about the money and the awards or recognition. If we always act first in support of and on behalf of our clients our personal reward will surely follow. Don't always be in a hurry. Slow down, enjoy the journey.
In what ways has your chamber membership benefitted your business? Exposure to the community.  I really enjoy meeting new members either through networking at chamber events or listening to the great speakers.
What is something you cannot live without? Air and water. I can overcome the rest if needed.
What's something about you that most people may not know (favorite band, favorite food, childhood memory, etc.)?  I really enjoy cooking. Anything on the grill and/or smoker. Love veggies on the grill. I love the flavors and creativity of cooking over a flame. Strictly a charcoal guy. No gas grill for me 😊