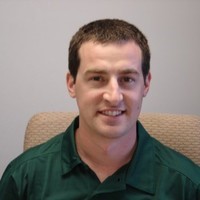 What do you enjoy the most about your industry?  The Green industry is built with some of the best people on the planet and I have made life long friends across the country just through business relationships.  I love our industry knowing that we are helping with people's home environments.  We help filter runoff water, produce oxygen, and provide places to reduce stress.
How do you define success?  My definition of success has changed over the years.  Earlier in my career, I would have defined success as growing my personal income and what I can do for my family.  Now, as we have expanded our business over the years, success for me is seeing employees seize opportunities and create a better life for themselves.  It is so rewarding seeing people take a chance on us and over time watch them buy their first car, start a family, and/or their first house.
Who inspires you? Our employees inspire me every day.  They care so much for each other and for our Weed Man family.  There have been so many caring attitudes and acts of kindness that have taken place during such an unprecedented, challenging time.  I am amazed every day on how our team is working through this.
What challenges do you face and how do you overcome them?  The obvious challenge is everything related to COVID.  We have always taken the approach that "failure is not an option" and we handle our business regardless of outside circumstances.  I am proud of how we have pivoted our business.  We have changed marketing practices, moved a ton of folks to work remotely and changed protocols for increased safety for employees that have to come into the office.
What advice would you give a young professional starting out today?  Don't be "above" a particular job or duty.  Get your hands dirty, ask what you can do to help or what you can do to learn more.  Come in with the mindset that the sky's the limit…but only you control that.
In what ways has your chamber membership benefited your business?  I think the chamber was very helpful in pushing for essential businesses.  I also think the chamber is instrumental in fighting for our business day in and day out.
What is something you cannot live without?  The obvious is my family.  Nicole and I spend so much time with our kids and watching them grow.  Outside of that…it is my 1 week fly fishing in Montana every year😊
What's something about you that most people may not know (favorite band, favorite food, childhood memory, etc.)? My favorite band is the Dave Matthews Band and I have seen more live shows than I care to admit.