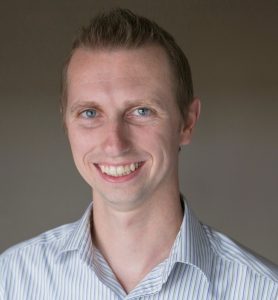 What do you enjoy the most about your industry?  I enjoy the variety that I get exposed to. Being in a CPA firm, I'm here to help organizations and businesses with their accounting and finance needs, whether it be financial statements, tax, or other consulting work. Those services allow me to meet a lot of people and experience different industries.
How do you define success? Accomplishing what you set out for in both business and life. In business, it's exceeding the client's expectations. In life, it's achieving my goals.
Who inspires you? There's not one specific person that inspires me, but rather characteristics in people. Those who strive to make others around them better and acts of kindness inspire me to be a better person.
What challenges do you face and how do you overcome them? Trying to find the right balance between work and life. It's always evolving and takes trying different things to see what works and what doesn't work. Being flexible and making adjustments allow me to overcome most challenges.
What advice would you give a young professional starting out today? Don't be afraid to ask for help. Most likely, we've been in a similar situation and can offer advice. Creating and fostering an environment of open communication can lead to new ideas or solutions along with lasting relationships.
In what ways has your chamber membership benefitted your business? Meeting new people from the Chamber events has allowed me to expand my network.
What is something you cannot live without? My family of course!
What's something about you that most people may not know (favorite band, favorite food, childhood memory, etc.)?  When I was 9 years old, I had the game winning hit in the bottom of the 6th inning (last inning) of our city's little league championship game.