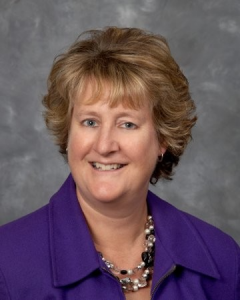 What do you enjoy the most about your industry?  I became involved with the LFA, WI Chapter in 2014 for the very first Walk to End Lupus Now – Madison, held at Fireman's Park, as a walk committee member. We had just lost two members of our family due to lupus complications in 2013 and 2014, so I felt this was a great way to give back and help support those with lupus. I now sit on several committees and I'm on the Board of Directors for the LFA, WI Chapter. I love being able to see firsthand the difference the LFA, WI Chapter makes in the lives of those suffering from lupus.
How do you define success?   Success is making lives better for those with lupus. LFA, WI Chapter has built relationships and programming with various Madison area clinics. Particularly, the UW-Health Rheumatology Department and the fairly new UW-Health Lupus Clinic. The LFA Lupus Lectureship was developed for physicians, hospital workers, and medical students with the goal of keeping lupus at the forefront in curriculum at the UW School of Medicine and Public Health. For patients, we have recently developed a new Lupus Medical Symposium and continue to grow lupus support groups statewide.
Who inspires you?  Dawn Thomas-Semanko, President & CEO, LFA, WI Chapter. Dawn lost her mother to lupus when she was very young.  Dawn is very compassionate about everything she does for the organization and those living with lupus.
What challenges do you face and how do you overcome them?   Fundraising has been challenging this year, as it has been for so many organizations during these unprecedented times. We have had to convert many fundraisers to virtual programing while struggling to keep constituents engaged. Lupus patients are particularly at a higher risk of contracting COVID-19 because they are immunocompromised. This leaves patients feeling isolated when not being able to see their loved ones or connect with others face-to-face who deal with similar challenges. All support groups have also been converted to Zoom or social media formats, but it is not the same for most patients.
What advice would you give a young professional starting out today?  When you believe in something and work hard to support it, you can make a difference in many people's lives. Dive in and actually participate! You'll gain a greater understanding of their struggles and meet people you can help one-on-one. You will also develop relationships with other volunteers who believe in your cause.
In what ways has your chamber membership benefitted your business?   It has helped to heighten lupus awareness and educate members about lupus. Chamber members have participated in our annual Walk to End Lupus Now in Middleton by walking, donating, and taking part in sponsorship opportunities. The chamber membership has also enabled us to expand and reach more patients in the Middleton area. Great resources at lupuswi.org!
What is something you cannot live without?  The support of my family, friends, and co-workers.
What's something about you that most people may not know (favorite band, favorite food, childhood memory, etc.)?  I've been with Monona Bank/Middleton Community Bank a total of 17 years. My family farm, Hensen Bros. Dairy Inc. hosted Dane County Breakfast on the Farm in 2018!