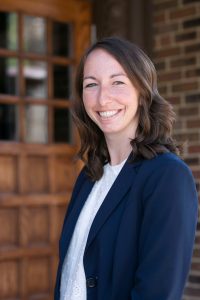 What do you enjoy the most about your industry?  I love working with people. It is so important to me to be able to meet new people and build relationships with them. I am grateful to be in an industry where that comes very easily.  I have met some amazing people over the years, and I look forward to meeting all of you!
How do you define success?  I truly believe that success is happiness. I never want to dread coming to work or wish a day away. Success to me is being present every day and finding the positive in everything I do.
Who inspires you?   My parents inspire me and are the reason I am where I am today. They taught me my work ethic from their example and their support over the years has pushed me to achieve my goals.
What challenges do you face and how do you overcome them?  This year has been a bit of a challenge with the many changes for the safety of our guests and employees. It forced me to pivot and be creative when it comes to the guest experience. I can confidently say that our guests have a pleasant experience while feeling safe when they stay at the InnTowner.
What advice would you give a young professional starting out today?  The best advice that I would give is to go out of your comfort zone because you never know what opportunities it will bring. When opportunities arise, take them!
In what ways has your chamber membership benefitted your business?  The Middleton Chamber membership has helped the us meet new people in the community. During these distanced times, it has allowed us to connect virtually and stay informed.
What is something you cannot live without?  One of my favorite quotes is "Always find time for the things that make you feel happy to be alive" and for me, that is my family and friends.
What is your favorite food?  I LOVE to cook. I literally get so much joy from making a new meal. It is hard to pick a favorite food. I tend to lean toward Asian cuisines. I love Thai food, ramen, and sushi!