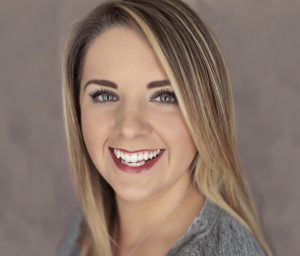 What do you enjoy the most about your industry?  If I had to pick just one thing it would be that I get to be surrounded everyday by some of the most creative and passionate people that work every day to design spaces to better the lives of everyone that uses them.  Designers are caring, funny, thoughtful, problem-solvers and working alongside them gives me so much energy and inspiration.  If you know an Architect, you know they are truly amazing humans!
How do you define success? Since becoming an owner at Potter Lawson this has shifted a little for me. In 2020, knowing I gave my best each and every day, not just for our firm and staff but for our clients is success.  There is nothing better than heading home at the end of the day feeling like I delivered 110% and can recharge for what tomorrow throws at me.  I also LOVE to travel…I often joke that I work to travel, so being able to see the world with my husband and our families is a cherry on top of a good day's effort!
Who inspires you?  There are many, but the most recent revelation for me is Ruth Bader Ginsburg.  There is absolutely nothing political in that statement, in fact just the opposite.  I have to admit that, while I knew "who" she was, I didn't spend time digging into her background until she passed.  She faced so much adversity and was steeped in passion, determination, class and grace.  In today's current affairs, I think we all could take a cue from her poise and mutual respect for those with opposing views and her ability to accomplish so much while donning pearls and a smile.
What challenges do you face and how do you overcome them?  I tend to be pretty bull-headed and tenacious so, on most days, I see challenges as just obstacles to navigate.  Being a woman in a male-dominated industry has challenges, but I have learned to develop a thick skin, not take things too personal (always working on this one) and surround myself with other rockstars, both women and men.  That being said, I am so thankful for the path that has been paved over the years by women in my industry that are dedicated to helping the next generation like my fearless mom (Beth Prochaska), Sue Springman, and Sarah Dunn, just to name a few.
What advice would you give a young professional starting out today?  First, join the Chamber and become an Ambassador (yes, seriously).  My years in this program has led to friendships I cherish and business colleague relationships that are unmatched.  Second, identify someone that inspires you and ask if they would be willing to mentor you.  Don't be shy, don't think they're too busy or that you're a burden…many times mentors get just as much out of the experience as you do!
In what ways has your chamber membership benefitted your business?  Relationships, relationships, relationships!  The Middleton Chamber has an outstanding dedication to fostering opportunities for members to connect, learn, network and grow.
What is something you cannot live without?  Travel (2020 tested my resolve), my family and laughter!
What's something about you that most people may not know (favorite band, favorite food, childhood memory, etc.)?  I am a devout Harry Potter nerd, Christmas obsessed and a die-hard "fact finder" that loves to dig into the nitty gritty of just about anything!