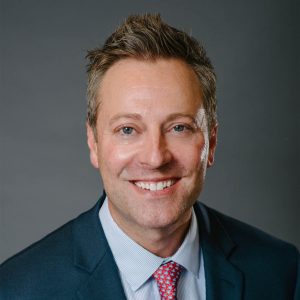 What do you enjoy the most about your industry? As commercial general contractors and construction managers, our industry is unique in its ability to make a lasting impact on people and the community at large. Whether its hospitals where people heal, senior living communities where the aging are supported, schools where our kids learn, offices where we work, or places to gather or worship, the buildings themselves play a very actively role in those activities. As construction managers, we can help make those projects exceptional both for our clients, and ultimately for the people who benefit from using these buildings.
Personally, what I most enjoy is the sheer complexity and scale of some of these projects. There are so many moving parts, so many people involved, and so many activities involved in a construction project that can potentially span years, that for someone like me that enjoys solving logistical challenges, it's extremely satisfying. There aren't many better feelings than watching a project that can be years in the making come together smoothly. Plus, we get to walk around inside our projects; how many other industries can say the same?
How do you define success?  Success for me and for CG Schmidt comes down to one key metric, and it's extremely simple: would you, as our client, recommend us to your friends? If the answer is "yes," then we've been successful. If you look at the breakdown of our work volume, nearly 86% comes from return clients, with some relationships extending back to the 1950s. Revenue, profit, expansion – those are all fantastic, yes. But if you have satisfied clients, those things will fall into place.
I think it's that definition of success that has kept CG Schmidt in business for the last century and it's what will keep us in business for the next hundred years as well. It's definitely been my guiding principle over my 20-year career with CG Schmidt.
Who inspires you?  Definitely my family. I have a supportive wife and two spectacular kids; they're the real reason behind everything I do, both personally and in business. When our executive leadership team asked me to relocate from Milwaukee to Madison to lead operations for the office, she was incredibly supportive in making that transition.
What challenges do you face and how do you overcome them?  Given the times in which we're living, I would guess that pretty much everyone is going to give the same answer: COVID-19. We were fortunate in that, as an essential business, we were able to continue to operate during the Governor's stay at home order, but this pandemic and the economic fallout affects everyone. So, while our business was able to continue, that also means you have to develop plans for keeping your workers safe while working.
And the landscape surrounding the virus continues to shift. Restrictions change, guidance changes, PPE availability changes, supply chains change; we're in uncharted territory. But as industry leaders, we can't just sit back and react, we have to be proactive and help shape the industry's response to the virus and predict where the next challenge is going to come from, and how we can meet it. As a company, it's always been our job to shelter our clients' projects from market conditions and the unexpected, and it's something we've gotten very good at over the last hundred years. Our company was founded right after WWI, when the Spanish Flu raged across the world. We survived through the Great Depression, WWII, the 70's oil crisis, the Great Recession of '09 and came out stronger than ever. It's going to be tough for a while, but we thrive off of tough situations and we've always come out stronger than ever.
What advice would you give a young professional starting out today?  Make connections. That's true for anywhere you live, but Madison is a pretty tight-knit community where it seems like everyone knows someone who knows someone. Especially for the young professionals trying to get their start in tough times like these, your network is going to be essential.
In what ways has your chamber membership benefitted your business?   It's important for us that we're a part of the communities in which we build. CG Schmidt has been building in the greater Madison area since the 1970s, with an office here for more than a decade, and we just recently completed the construction of our permanent office location here. The chamber membership has allowed us to better connect with and understand the needs of our fellow businesses.
What is something you cannot live without?  Designer socks. I am renowned within our company for my excellent sense of sock fashion. I don't believe in wearing socks that are purely functional. I run the gamut in my sock collection from socks that make a statement with bold colors, classic patterns and wild prints.
What's something about you that most people may not know (favorite band, favorite food, childhood memory, etc.)?  I'm an avid runner and actually ran track in college at Arkansas State before I transferred to UW-Madison.