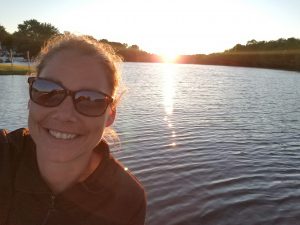 What do you enjoy the most about your industry?  Sports!  I love sports and how games bring people of all ages together.  Being able to work in an industry with a variety sports is a passion of mine.  At KEVA we are able to do traditional sports such as soccer, basketball, volleyball but also incorporate human foosball, bean bags, crossnet, and so many other unique games.
How do you define success?  Success for me is defined by the outcome of each project as well as happiness.  I hold myself to a high standard and have an internal motivation to succeed (something my parents instilled in me).  Even if all projects don't work out to their fullest as long as I am learning and the people involved in the project are happy, I would consider that a win.
Who inspires you?  People that have positive attitudes and a hard work ethic on a daily basis inspire me.  I try to feed off their energy.  Having people around that have an innate happiness and positivity is a blessing.
What challenges do you face and how do you overcome them?  There are a lot of moving parts at KEVA and we face challenges everyday whether it is staffing, sales, customer service, or most recently COVID.  I work with our team to tackle each issue and make sure we follow up properly and adapt so we don't run into the same challenges if we can help it.  I look to get advice from others in the area that run businesses.
What advice would you give a young professional starting out today?  Listen and take advise from others. Do the small things as all details and tasks matter. Be pro-active, manage your time well, and try your hardest (even if you think others are not watching or trying as hard as you).
In what ways has your chamber membership benefitted your business?  The chamber has been great for networking.  It allows us to get in front of individuals and businesses on a regular basis.  The Middleton Chamber is ran very well and we always look forward to your events. We also take advantage of the learning/ ask the expert sessions throughout the year as well.
What is something you cannot live without?  The sun! I love the sun as it boosts my mood daily!
What's something about you that most people may not know (favorite band, favorite food, childhood memory, etc.)?  As a child I loved to go fishing with my dad and my grandma Lee.  Fishing is still something I enjoy with my nieces and nephews.