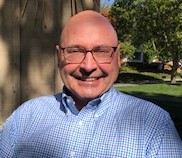 What do you enjoy the most about your industry?  Helping business owners and organizations get new perspectives on their businesses by resolving situations that are holding them back.
How do you define success?  In business, my overriding goal is to bring value to my clients.  In life, success is being prosperous (however it is defined), healthy and happy.
Who inspires you?  I get inspired by the perseverance and ingenuity of my clients.  Many of my clients have built great businesses over time by overcoming business challenges and innovating as conditions change.
What challenges do you face and how do you overcome them? The biggest challenge I face is managing inventory – my time.  It can be very challenging to keep a consistent level of finding new business while most or all of my inventory is spoken for.
What advice would you give a young professional starting out today?  I spent most of my career as an employee.  I suggest that young professionals keep their eyes open to starting their own businesses, even part-time to begin with.
In what ways has your chamber membership benefited your business?  I have been able to make connections with chamber members efficiently.  The Chamber has broadened my connections and helped me create a sense of community.
What is something you cannot live without? Humor and the ability to laugh.
What's something about you that most people may not know about you?  I was a walk-on UW football player who earned a scholarship during my college years, part of the rich tradition of Wisconsin born walk-ons that have made their mark on the UW football program.