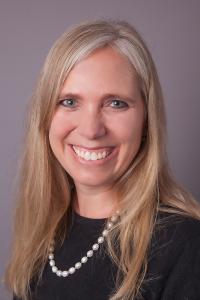 What do you enjoy the most about your industry?  Madison Development Corporation is a non-profit with a mission to provide quality employment opportunities by making loans to hard-to-finance businesses and to provide quality, workforce housing for Dane County.  On the lending side of our industry, I enjoy seeing the vibrant start-up community in the greater Madison area.  Knowing that MDC's loans will create jobs is very rewarding.  On the housing side, seeing the development of new, quality, much-needed, workforce housing in Dane County is extremely enjoyable.  MDC just opened The Graaskamp, a 44-unit on East Washington Avenue in Madison.  We are very happy with it!
How do you define success:  Seeing our loan recipients and tenants succeed, defines success for me.  When businesses continue to grow in Dane County, create more quality jobs, and move from a start-up phase to a growth phase, then our initial round of funding has achieved its purpose.  On the housing side, providing housing for Dane County workers without cost burdening them, defines success.
Who inspires you?  I am inspired every day.  Madison has a thriving entrepreneurial community, and the professionals who take risks to follow their dreams or to fill a void in the economy inspire me.  Dane County also has the benefit of many talented developers.  Developers who work hard to carve-out some quality, affordable units in their developments inspire me.
What challenges do you face and how do you overcome them?  In order to fulfill MDC's mission, our team starts with a challenge.  The challenge could be a start-up business that does not yet qualify for traditional funding due to a lack of revenue, or a challenge to find a tenant a quality residence without cost burdening the tenant.  I am very proud to be part of the MDC team.  We take each challenge as it comes and methodically work towards a solution.  Each challenge is unique, but the consistency and professionalism of our team does not waver.
What advice would you give a young professional starting out today?  Listen and learn.  Never stop learning!  There is so much to be gained from mentors and from getting out of your comfort zone.  Do not be afraid to try something new, and do something you care about.
In what ways has your chamber membership benefitted your business?  Madison Development Corporation has a 76-unit development in Middleton, and we have financed businesses in Middleton.  Being a part of the chamber helps us stay connected to Middleton's greater community.
What is something you cannot live without?  In one word, I cannot live without purpose.  My family, friends, and work all provide me with a great sense of purpose.
What's something about you that most people may not know (favorite band, favorite food, childhood memory, etc.)   My husband and I are hiking Wisconsin's Ice Age Trail.  It has taken us 4 years to hike over 800 miles of the trail.  We have less than 300 miles remaining!