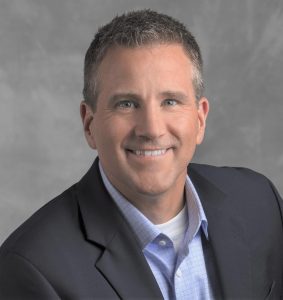 What do you enjoy the most about your industry? The people I get to meet is the most rewarding thing I do and I enjoy it.
How do you define success? When your thoughts, words, actions & beliefs are in alignment with your values.
Who inspires you?  People who dream BIG!  Who says it can't be done.
What challenges do you face and how do you overcome them?  Growth, you have to keep growing or you are dying.  Getting out of bed everyday to make a positive impact in the lives of others.  I have to keep growing and learning, even when I am not motivated to do so at times.
What advice would you give a young professional starting out today?  Don't try to be someone you are not.  People will see right through that. Be a giver first, contribute to relationships, don't be the one always taking. You are the average of the 5 people you hang around the most, so make the best choices.
In what ways has your chamber membership benefitted your business?  Our membership has opened doors to people that we would not have met without the Chamber.  We really like how active the Chamber is and how willing they are to help businesses succeed.
What is something you cannot live without?  Other than, food, water, & shelter.  You said something, not someone.  Something would be exercise.
What's something about you that most people may not know (favorite band, favorite food, childhood memory, etc.)  When I was around 7, I was run over by a pickup truck.  Got lucky.