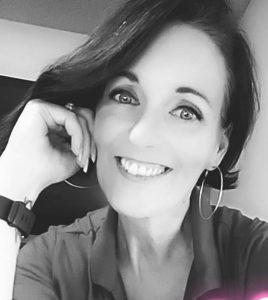 What do you enjoy the most about your industry? I get to work in an industry where every aspect of my job is one step closer to helping people to live longer, healthier lives.
How do you define success? Success to me is putting my head on my pillow each night knowing I did my best job for the day.  Success is not measured by a number or the accumulation of material things.  Success is measured in happiness and satisfaction of a job well done.
Who inspires you?  I am inspired by people who remain positive in adverse situations.  I try to surround myself with people who always see the good and can flip the switch to teach others not to dwell in what is wrong, but to see the positives and highlight what has gone RIGHT.
What challenges do you face and how do you overcome them? In the middle of a pandemic, our challenge has been to make sure that we collect enough units of blood to meet patient need.  We have faced many blood drive cancellations since March but we been challenged to think outside of the box to hold blood drives differently and make new community connections that help drive us to our ultimate goal of saving lives.
What advice would you give a young professional starting out today? Never be afraid to make mistakes.  The most successful people have made a lot of mistakes because they have put themselves out there to take risks.  We learn from them.  We own them.  We grow from them.  Get comfortable with being uncomfortable.
In what ways has your chamber membership benefitted your business?  I love being a part of the Middleton Chamber because everyone been very welcoming and helpful.  Not knowing a soul is difficult to grow in a new community but I have enjoyed the conversations and connections that I have made so far.  The micro groups are a great outlet to connect with smaller teams of businesses for a more personal connection.
What is something you cannot live without?  It would be very hard to live without my phone since I use it for work daily, however, a good technology detox never hurt anyone, and I would highly recommend it. In all seriousness, the love and support of my family I cannot live without.  Who can?
What's something about you that most people may not know (favorite band, favorite food, childhood memory, etc.)  I had a 10lb 11oz baby in 1995.  When I was pregnant with her I could eat an entire LARGE order of breadsticks (the size of a large pizza) by myself.