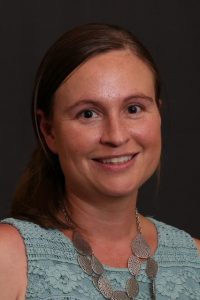 What do you enjoy the most about your industry? I enjoy helping people in my community and giving a voice to those who are vulnerable or have been marginalized in our society.
How do you define success? Success is getting to practice my values everyday both in work and at home. I value creative thinking, relationship building, learning, renewal, and recreation.
Who inspires you? It honestly varies so much. At times, I'm inspired by intellectuals such as Oliver Wendall Holmes and John Paul Stevens. Other times, I'm inspired by the simplicity and innocence of my young kids.
What challenges do you face and how do you overcome them? I am starting my practice at a very uncertain time. Structures that I once took for granted are no longer a guarantee. I have a 6-year-old and a 4-year-old, and I'm not sure what their school or childcare will look like in the coming year. So far, my husband and I are using teamwork and creative planning to overcome this challenge. As my daughter likes to say, "teamwork makes the dream work."
What advice would you give a young professional starting out today? Read good writing and listen to good orators. So much of practicing law requires us to write and speak concisely and persuasively. One way to sharpen those skills is to immerse yourself in it.
In what ways has your chamber membership benefited your business? My chamber membership has allowed me to meet people in the community. I love to hear about what people do and what drives their passion. I look forward to building more relationships in the community.
What is something you cannot live without? Chocolate. Lots of chocolate. And probably my family.
What's something about you that most people may not know? (favorite band, favorite food, childhood memory, etc.) I played disc golf tournaments on a professional level, as a member of the Professional Disc Golf Association ("PDGA"). However, I only placed high enough to win cash one time.