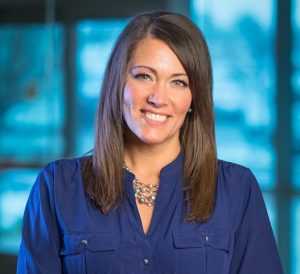 What do you enjoy the most about your industry?  The hustle and bustle.  Every day is different from the previous day and every day will be different then the next.  A new, exciting adventure awaits every day I walk through the hotel doors and that is why I wear a smile on my face every single day.
How do you define success? Success is being truly content in life with what you have.
Who inspires you?  My mother.  She is the most caring and courageous woman I know.  She has been through a lot in her life and watching her stay positive and strong through it all is remarkable.  She is my hero.  She is my best friend.
What challenges do you face and how do you overcome them?  Working from home.  When the pandemic first occurred and I was forced to work from home, it was a challenge for me.  I have never worked from home before.  How was I going to get through my days without face-to-face interaction?  I made a little corner in the house - my personal office space - which has helped.  I leave technology for 30 minutes in the afternoon every day to walk my dog, rain or shine, which has helped.  I realized I do not have to fight beltline traffic which has helped.  Nowadays, working from home really isn't all that bad.
What advice would you give a young professional starting out today?  Get out there and meet new people.  Attend the Chamber events. Sign-up for the networking opportunities. Agree to meet for coffee, lunch, or cocktails. You never know when that business card you just received will come in handy.
In what ways has your chamber membership benefited your business?  Just meeting new people has helped gain me business for the hotels I sell for in Middleton and Madison's west side.  If that chamber member doesn't have the business for me, most times than not, that member refers me to someone who may.
What is something you cannot live without?  I may not have answered this question the same pre-COVID.  Working from home these past couple of months while social distancing myself, I concluded very early on that I cannot live without people.  I need to surround myself with people.  I feel my personality shines through around friends, acquaintances, colleagues, family, and complete strangers.  Without people, I feel lost.
What's something about you that most people may not know about you?  I have Glossophobia which is the fear of public speaking.  One would think since I am so outgoing (a true extrovert) that speaking in front of a room full of people would come easily for me.  But that is not the case.