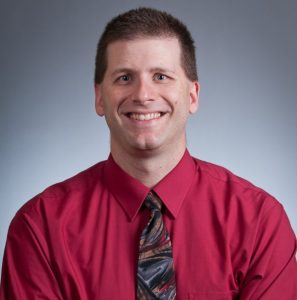 Kevin Peterson is the CEO of Peterson Technology Group.  Peterson Technology Group is in its 15th year of business, and their clients benefit from years of collective knowledge from his staff through innovative IT support.
What do you enjoy the most about your industry?  Kevin wakes up every morning knowing what he and his company does makes a difference through working with small to medium businesses.  He and his team enjoy partnering with clients to improve their IT, uptime, stability, and security.  By partnering with Peterson Technology group, their clients are getting a better ROI on their tech investment.
How do you define success?   For him, it's being intentional about points of culture and hiring right.  Success is when his team and he live up to core values:  Excellence, doing the right thing, doing what they say, prioritizing teamwork and servicing client.  If they do all of those, they are doing right by the client.
Who inspires you?  Kevin is inspired by people like Eric Fritz at Keva Sports.  He feels that small business owners are backbone of Dane County.  It's the small and medium businesses and farmers that provide the core of our economy, drive good jobs, provide for families and will turn this situation around.
What challenges do you face and how do you overcome them?  For Kevin, it's attracting new clients.  He overcomes them by knowing he's not alone in his challenges and also by being who he is, talking about what his company focuses on, being upfront about how they do things, why they do things and pricing.
What advice would you give a young professional starting out today?  Realize that you can't do it alone and need a support system.  In these times, it's important to figure out what you are an expert in and do that and outsource everything else.
In what ways has your chamber membership benefitted your business?  Two ways:  1.  Relationships with other business owners – some new and some deepening.  2.  Networking events.
What is something you cannot live without?  His beautiful wife, loving family, and Nacho Doritos.
What's something about you that most people may not know? Kevin says people may not know that he was Reggie Regent at Madison West (school mascot).  Kevin also enjoyed some time as a radio part-time air talent with his on-air name was Kevin Thunder.
Our thanks to Kevin for being this week's member spotlight.  If you would like to be spotlighted, reach out to Lisa at lisaquam@middletonchamber.com.