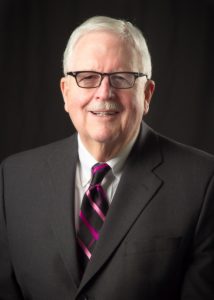 Peter "Pistol" Stebbins of Fairway Independent Mortgage is this week's member spotlight.  Many call Peter "Pistol" due to his age, energy, and attitude!  Fairway Independent Mortgage offers loan programs that are designed to best fit their clients' needs. Fairway Independent Mortgage has local processing and underwriting which leads to faster turn times. They offer competitive rates and fees as well.
What do you enjoy most about your industry?  Peter enjoys that he and his team help people achieve the American dream of home ownership.
How do you define success?  Pistol defines success many ways.  He feels it's a by- product of one making their best effort to do their best, to the best of their capabilities to become the very best they can be.
Who or what inspires you?  People inspire him. This starts with his family, friends, business associates, clients, authors and everyday people Pistol meets. He recently commented to a young friend that he does not have any hobbies.  That friend said yes you do – people are your hobbies. To pistol, people are the ones that make it all happen.
What challenges do you face and how do you overcome them?  Pistol is still working full time at 85 years old. The main challenge he has is balancing time between work and family. His job requires that he attend many early/late evening functions as well as some weekends. Along with spending time with his immediate family, he also spends time with nieces/nephews and friends. To overcome this, his wife and lay out a monthly calendar of events. The events already listed on the calendar take precedent over any late entries. Pistol says his wife does enjoy veto power, however.
What advice would you give a young professional starting out today?  Peter says his advice to a young professional just starting out is simple. Obtain a coach/mentor to guide you. Always be polite, professional, do what you say you are going to do, listen, ask questions and learn. Take chances. You will learn by your mistakes. The road to success is always filled with potholes. Remember persistence overcomes resistance and a positive attitude wins 95% of the time.
In what ways has Chamber membership benefited your business?  The chamber offers a multitude of options for one to take advantage of, monthly get acquainted meetings, networking events, educational events, etc. By attending these, Pistol has met many special people who along with providing valuable knowledge also have either done business with Fairway or provided referrals for same. To him, this is what it is all about.
What is something you cannot live without?  Family. They provide Pistol with the love, hope, and inspiration to be as successful a father and businessperson he can be.
What is something most people may not know about you?  Growing up, Pistol loved participating in sports, and he was a pretty good athlete and highly competitive. Therefore, he always had the inclination to become a coach.  Going to college and obtaining his degree, plus 2 tours of duty in the U.S. Army and getting married cut this option short.