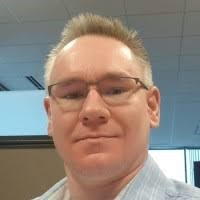 This week's member spotlight is Mike Kaebisch of KMA Bodilly CPAs & Consultants, SC.
What do you enjoy the most about your industry?  Mike's mom is an accountant, so he grew up surrounded by the industry.  However, he started his career in journalism and worked as a journalist and sports reporter until 2007.  He's been in accounting since then and has worked his way up.
How do you define success?  He defines success by constantly challenging and pushing himself.
Who inspires you?  Mike says his parents inspire him.  His mom worked extremely hard during tax season, but his dad was also an insanely hard worker and provided additional support to the family during tax season by helping with homework and making dinner for the family.
What challenges do you face and how do you overcome them?  Moving up through his career over the last several years have been a challenge as an "older adult," but Mike offsets the challenges by asking a lot of questions and putting himself in the best position to complete his work.
What advice would you give a young professional starting out today?  Mike would advise a young professional to find a good mentor in the field you want to go into and ask a lot of questions.
In what ways has your chamber membership benefited your business?  For Mike, the ability to interact with people of all professions and finding common ground.  He feels the Middleton Chamber of Commerce is an excellent resource for all aspects of business.
What is something you cannot live without?  He really likes going to the gym and listening to music.  Gym time and music help him to refocus and leave work at work.
What's something about you that most people may not know (favorite band, favorite food, childhood memory, etc.)?  Mike says people are surprised to learn his background.  He started in mass communications, DJ'ing at college, working at an FM station in LaCrosse, and doing sports play-by-play on the radio.  He says sometimes people could hear him on two different stations – one live and one recorded.