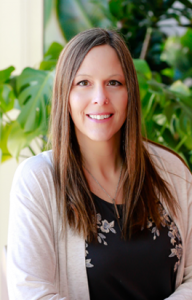 This week's member spotlight is Laura Kaiser, Conference Director and Social Media Manager for the Wisconsin Technology Council.  The Wisconsin Technology Council is the non-profit, bi-partisan advisory board to the State Legislature and the Governor.
What do you enjoy the most about your industry?  Laura is a people person and likes meeting and making new connections.  She enjoys being inspired by people and helping people be the best that they can be.
How do you define success?  Success is defined as either not failing or failing and learning something and then getting back up.
Who inspires you?  She is inspired by strong entrepreneurial women in the community.
What challenges do you face and how do you overcome them?  Laura said that a professional challenge is that she really wants to put on million-dollar events without a million-dollar budget.  Her goal for every event is for attendees to comment that it was the best conference they've ever attended.
What advice would you give a young professional starting out today?  She would advise a young professional to utilized LinkedIn as a networking and connection tool.
In what ways has your chamber membership benefited your business?  Being a member of the Middleton Chamber of Commerce has helped with awareness of the Wisconsin Technology Council.
What's something about you that most people may not know (favorite band, favorite food, childhood memory, etc.)?  Laura said that one of the best trips she ever took was to Mexico by herself.