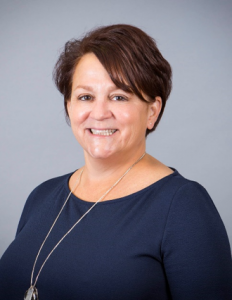 Carol Maki is the Senior VP, Branch Manager & Market Manager of Monona Bank.  Monona Bank was founded in 1991 and is committed to making communities a great place to live, work, and raise a family.  The bank believes that "together, we prosper."
How do you define success?  Carol says success is watching her staff grow and be successful.  As a mentor and leader, she helps her staff achieve their goals and dreams.  Since the merger, employees have more opportunities for growth.  Her job is to help her employees become successful.
Who inspires you?  One of Carol's bosses inspired her and is why she is where she is today.  He believed in and pushed her to be the best she can be.
What's something you've learned in the last year, industry-related or not?  In banking, one is always learning because of regulations and changes.  There is never a day when Carol doesn't learn something new.
What challenges do you face and how do you overcome them?  Trying to stay positive through changes and challenges, but Carol does her best to embrace them and do the best she can.
What's the best advice you've ever received?  Be the best every day.  Carol says that is accomplished by really enjoying what she does for a living.
What advice would you give a young professional starting out today?  Carol would advise a young professional to get involved in their community; that's how you meet people and get opportunities to work with other businesses.  Civic organizations Carol the opportunity to get to know people and grow her network.
What is something you cannot live without?  Spending time with her family and her grandchildren.  They are the light of Carol's life.
What is the best show you've ever attended?  Carol says it was going to New York City and seeing Chicago on Broadway.
What's your favorite food?  Chinese food – Carol says she could eat it every day.